Making sure our site is accessible to disabled visitors
The Grotte Chauvet 2 – Ardèche is committed to welcoming and responding to the needs of all disabled visitors in the best possible conditions.It was awarded the Tourism & Disability label in 2018 and was the accessible tourism jury's prize winner in 2021.
Wheelchair users :
The whole site, including the cave replica, are wheelchair accessible and on one level*
Disabled toilets with grab bars are available
Transport wheelchairs can be borrowed from reception and the entrance to the cave, subject to availability. 
Disabled parking bays are available in the car park, near to the entrance:
2 parking spaces for long vehicles
16 parking spaces for individual cars
*Some paths are on a slight slope. Consult the site map to see the ideal paths for wheelchair and pushchair users.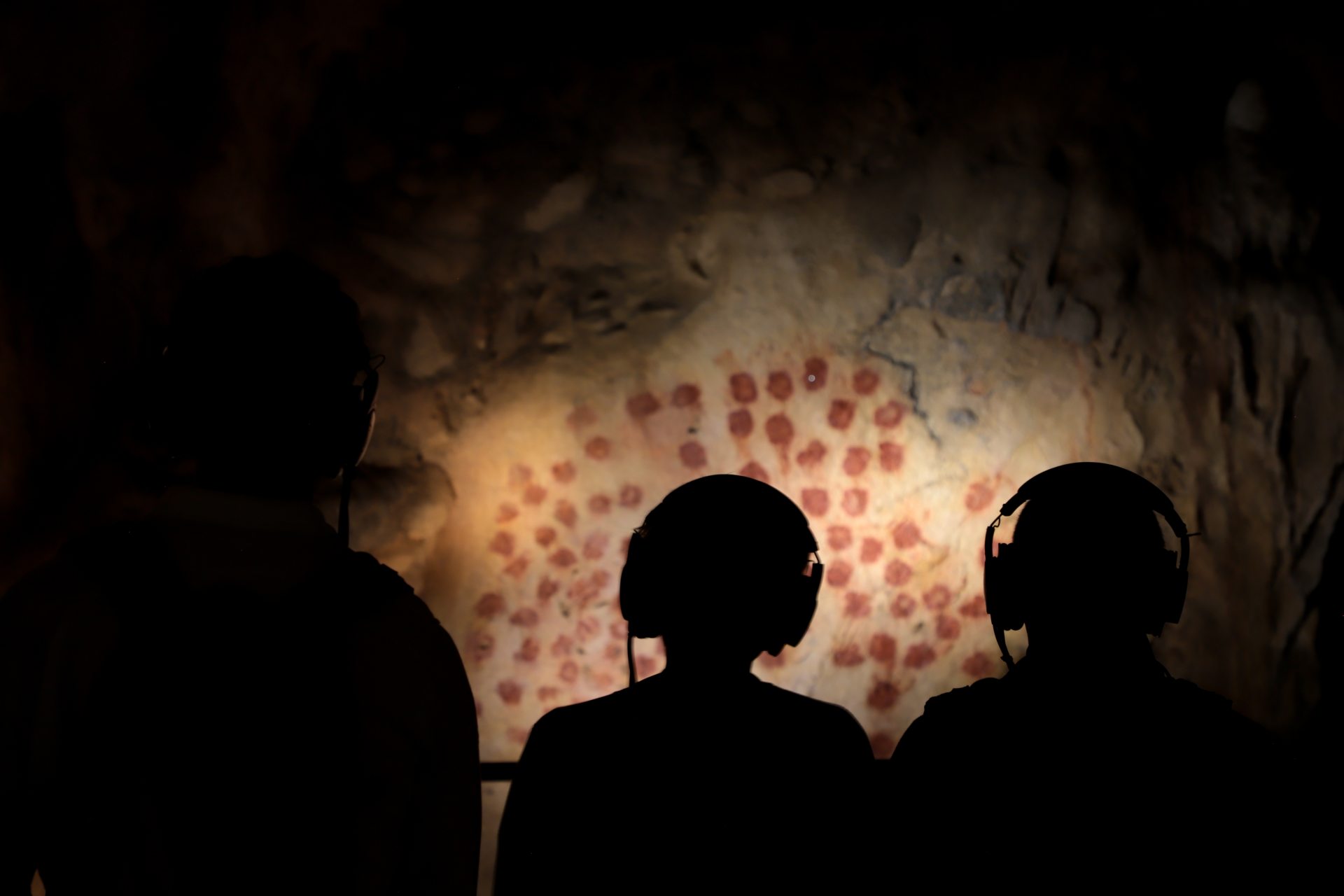 Visitors with learning disabilities :
Our teams are trained to work with people with learning disabilities or mental health conditions
Visitors with hearing impairments :
Magnetic induction loops are available when visiting the cave
Light equipment for lip-reading and a leaflet for deaf and hard of hearing visitors (in French or English) can be requested at the entrance to the cave.
Self-guided tours with the smartphone app are available at the end of the day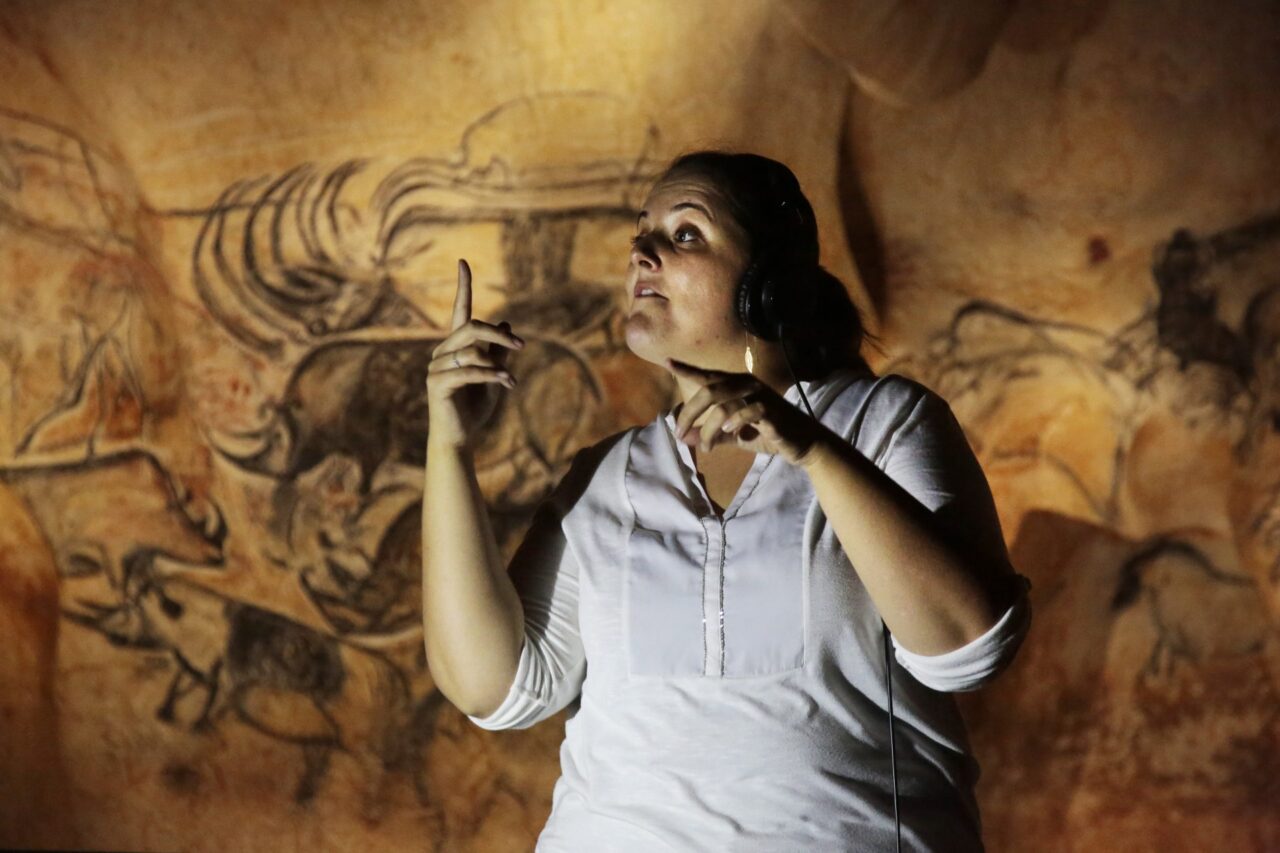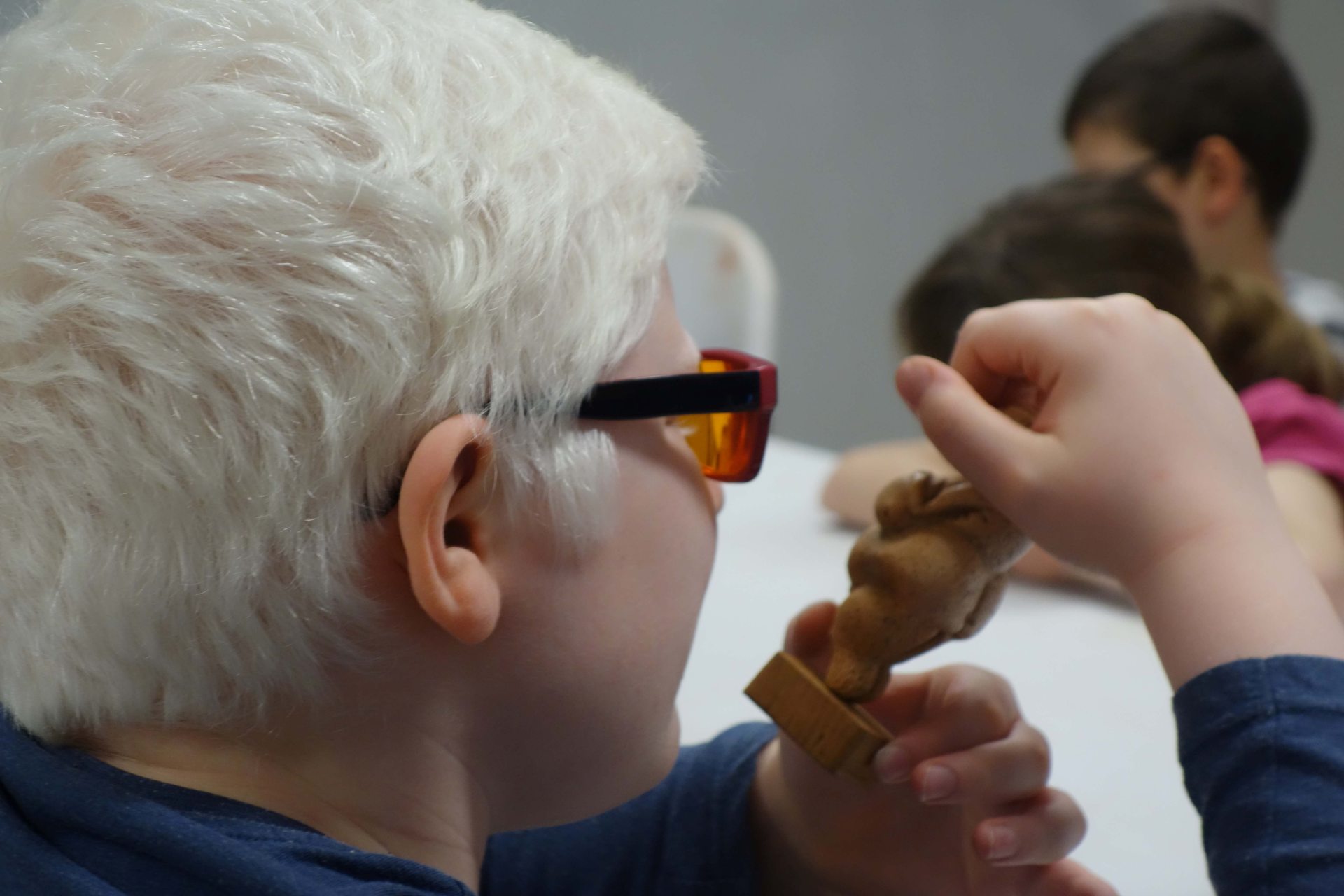 Blind and partially sighted visitors :
A booklet of raised line pictures of the reconstructed cave drawings is available upon request at the entrance to the replica cave
Our guides are trained in description for the tours
Descriptive audio guides are available in 4 languages (French, English, German and Dutch)
Practical information
The replica cave is a dark environment; the lighting is controlled by the activity leaders and guides
There are spaces in the car park which are reserved for disabled people, situated near the entrance to the site: 2 parking spaces for long vehicles and 16 parking spaces for individual cars
Guide and assistance dogs are authorised on-site
Be careful! It can get cold in the cave (16° to 20°), so remember to bring some warmer clothing